Write me, dad
Digital photography and scanner 2015
My mother migrated from Ceará backlands to São Paulo when she came of age, she worked as a maid. In the midst of this life of goodbyes and a lot of hard work, she took a liking to writing poems, letters and romance readings, even with the lack of opportunity to finish elementary school. Such barriers did not make it impossible for her and my grandfather to communicate over long distances, they gave a "jeitinho". In the image, my mother's aged hands hold a small yellowed piece of paper on the red table. They are words of longing. The letter was written in 1983 by acquaintances of my grandfather, as he could not read or write.
Me escreva, pai
Fotografia digital e scanner 2015
Minha mãe migrou do sertão do Ceará para São Paulo quando completou a maioridade, trabalhou como empregada doméstica por muitos anos até mudar de profissão. No meio dessa vida de despedidas e muito trabalho duro, pegou o gosto pela escrita de poemas, cartas e leituras de romance, mesmo com a falta de oportunidade de terminar o ensino fundamental. Tais barreiras não impossibilitaram ela e o meu avô de se comunicarem a longa distância, davam um "jeitinho". Na imagem, as mãos envelhecidas da minha mãe seguram um pequeno pedaço de papel amarelado sobre a mesa vermelha. São palavras de saudades. A carta foi escrita em 1983 por conhecidos do meu avô, pois ele não sabia ler e nem escrever.
Award-winning work in 2016 Flávio Gagliardi Prize
Trabalho premiado em 2016 no Prêmio Flávio Gagliardi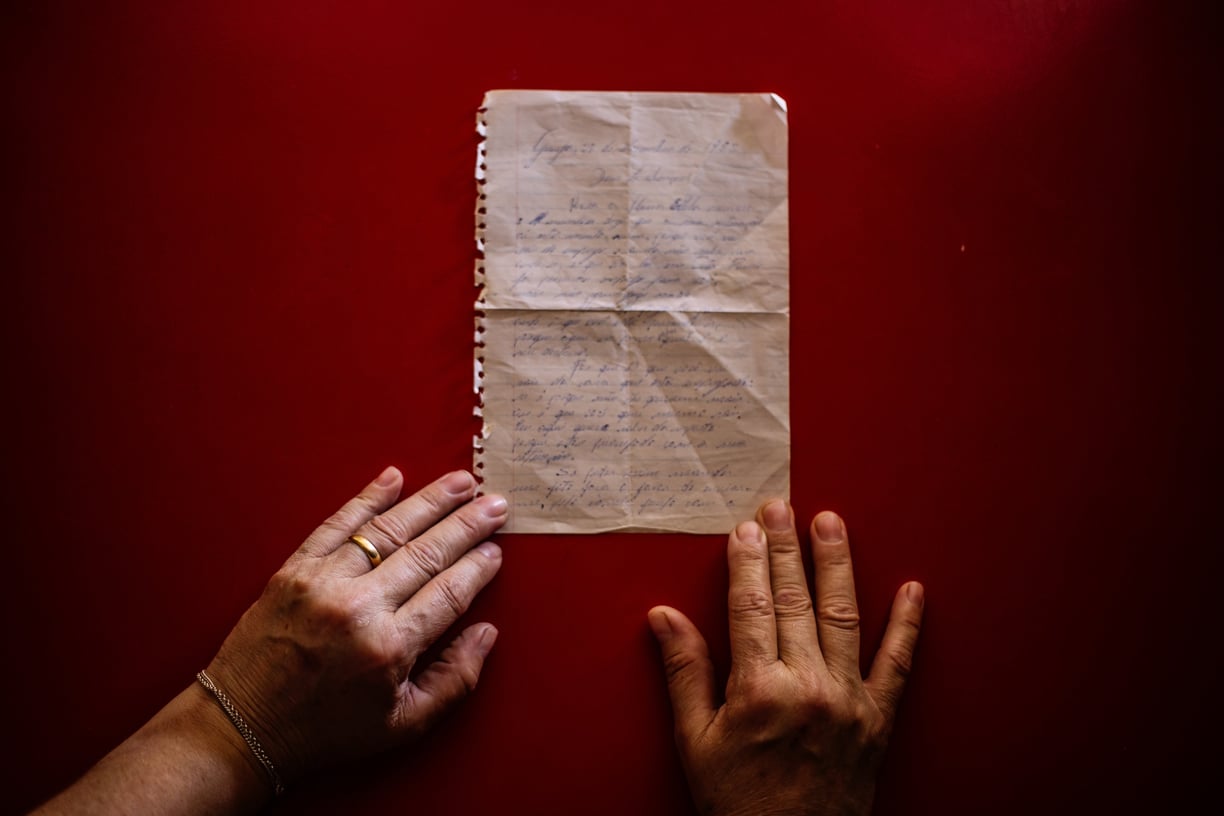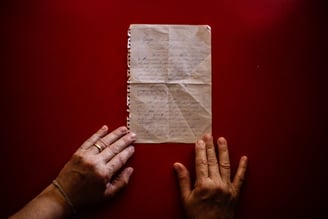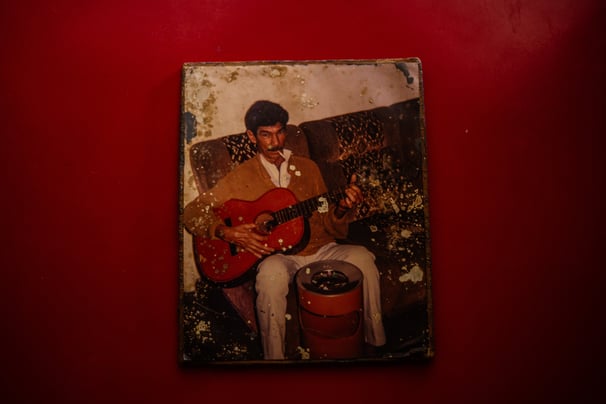 Me escreva, pai, 2015
Write me, dad, 2018
Digital photography 42cm x 29,7cm